My Policy Upload Selfie on My Hand/Photography Contest/mygov.in and get Rs.11 thousand per selfie, know the whole process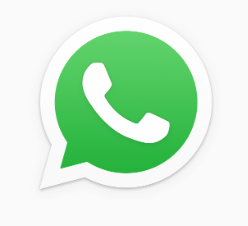 અમારા WhatsApp ગ્રૂપમાં જોડાઓ
Join Now
Great chance for farmers to win 11 thousand rupees
Take selfie and upload on mygov.in
This amount will be available under my policy Mere Haat Photography.
Photography Contest Mary Neeti What do I need to do to participate in the Mary Hand contest?
What is required to participate in this contest?
Such initiative is being taken to make farmers aware about Pradhan Mantri Fasal Bima Yojana. A farmer can upload this photo by visiting mygov.in with PMFBY beneficiaries with CSC centres, agriculture centres, agriculture office and farm in the background. Apart from this, common citizens can also participate in this competition. For which November 18 is the last date of registration
my policy only hand contest rules
There is no entry fee to participate in this contest.
You can participate in the contest by registering on the MyGov platform, the official website of the government.
Contestants need to submit only one Selfie with PMFBY Beneficiaries from their District-Block-State.
Selfie of clearly shown distance will be accepted.
Only colored geo-tagged selfie photographs will be accepted.
Geo tagged photo-selfie has to be uploaded online.
The size of the original image must be at least 2MB.
Shortlisted winners from each State or Union Territory will be intimated through email, SMS and call to submit their original photo-images.
Images submitted must be in .JPG, .PNG or .PDF format only.
Image submitted must be original. Edited images done in Photoshop are not accepted.
These images must not have been previously published in any print or digital media.
Images must not contain any provocative, offensive or inappropriate content.
Photography Competition મેરી પૉલિસી મેરે હાથ અગત્યની લીંક
Photography Competition મેરી પૉલિસી મેરે હાથ
રજીસ્ટ્રેશન લીંક click here Official Websiteclick here
The winners will be selected by a committee panel appointed by the Ministry of Agriculture and Family Welfare and its decision will be final.