Liz Cheney Lost Her Election Battle, She's still in a war on Trumpism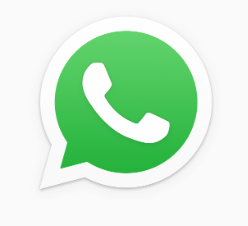 અમારા WhatsApp ગ્રૂપમાં જોડાઓ
Join Now
Liz Cheney Lost Her Election Battle, She's still in a war on Trumpism
Cheney repeatedly referenced the Civil War and drew comparisons to the current political climate in the United States. "Our nation is barreling, once again, toward crisis, lawlessness, and violence," she said. She went on to seemingly declare war on much of the Republican Party — which has nominated candidates who have echoed Trump's false claims about the 2020 election across the country — by adding, "No American should support election deniers for any position of genuine responsibility."
Cheney got her loudest applause toward the end of her remarks when she told the crowd, "I have said since January 6 that I will do whatever it takes to ensure Donald Trump is never again near the Oval Office. And I mean it."
Cheney has further built up her national profile in the past two years as the leading Republican opponent of Trump and will be able to draw on an array of major donors opposed to Trump — as well as a formidable campaign war chest, which had over $7 million still on hand only weeks before the primary. Whether via a super PAC or a kamikaze presidential campaign or something else, Cheney has more options than the typical anti-Trump Republican who leaves Congress for a cable news gig.
By Wednesday morning, Cheney had launched a political organization geared at opposing Trump, and said in a Today show interview that a presidential run is something she is considering.
While Cheney reaffirmed "I am a conservative Republican" in her remarks on Tuesday, she pitched herself to a nonpartisan audience of all Americans opposed to Trump. "Let us resolve that we will stand together, Republicans, Democrats, independents, against those who would destroy our republic."
Local factors mattered in Tuesday's race. Wyoming has seen a long-running internal conflict between a more traditional GOP establishment and a more ardently conservative new guard within the party. Cheney, as the daughter of a former vice president, was destined by birth to be in the first camp.